According to a 2021 survey conducted by The Harris Poll, about 26% of Americans say their most trusted source for financial advice is a financial advisor, representing an 18% increase from 2020.
With a direct correlation to the shakeup and uncertainties caused by the COVID-19 pandemic, and the highly unsettled nature of the U.S. economy, financial markets, and politics still existing today, it comes as little surprise to see this increasing trust and confidence in the counsel of financial advisors.
Conversely, it is also interesting to note that the most trusted source of financial advice known as "Yourself" experienced a 33% drop (!) from 30% in 2020 to 20% in 2021.
Ask virtually any financial advisor: The data presented above supports the anecdotal evidence – during periods of high volatility and uncertainty, people tend to become uncertain and trust themselves less when it comes to their finances and investing. Conversely, in periods of low volatility, rising markets, and higher (perceived) certainty, people become overconfident. Or, illustrated differently:
Why do investors feel smarter and more confident when the markets are rising, and dumber and less confident when the markets are declining? One word: emotions. At Towerpoint Wealth, we believe that one of the central qualities of a skilled financial advisor is the ability to help their clients remain objective, avoid overconfidence, or, on the flip side, depression and hopelessness.
There are more than 275,000 licensed professionals in the United States right now that have "Financial Advisor" (or some derivation thereof) on their business card, according to the Bureau of Labor Statistics. And as is true of many professions, there are a myriad of makes, models, specializations, and niches that these advisors fall into. Additionally, these 275K financial advisors represent a varying cross-section of experience, planning, knowledge, and service.
A core philosophy here at Towerpoint Wealth has always been to focus on and place energy into the professional growth and development of our advisors. Our clients deserve and expect us to not only stay sharp in regards to current economic, financial, and investment trends and developments, but also to consistently be "sharpening our professional saws" in the areas of practice management, behavioral finance, client service, and leadership.
To that end, our President, Joseph Eschleman, our Partner, Wealth Advisor, Jonathan LaTurner, and our Director of Research and Analytics, Nathan Billigmeier, traveled to Music City last week for a three-day Investments Forum, hosted by Dynasty Financial Partners. The venue, the lineup of talent, and the level of content were truly amazing, and the TPW colleagues spent an enriching and enjoyable three days sharpening their professional saws at the conference.
The highlights included:
Click the thumbnail below to see the full agenda of speakers, activities, and content that, in addition to some Music City fun during the evenings, kept Joseph, Jonathan, and Nathan moving for three days!!
Steve Case
Photo boxes, clockwise from upper left: 1.) Jim Nantz 2.) Joseph, Nathan, Jonathan at Loser's Bar and Grill in Nashville 3.) Howard Marks, Daymond John, Liz Ann Sonders
New Towerpoint Wealth White Paper
After focusing on the topic in our 11.9.2021 edition of Trending Today, our Director of Tax and Financial Planning, Steve Pitchford, authored and published the below white paper, focusing on THREE key ideas to potentially reduce the tax "sting" associated with IRA and other tax-deferred retirement account required minimum distributions (RMDs).
Click here to download and read this brand-new report!
Video of the Week
Our President, Joseph Eschleman, CIMA®, was the featured guest on Laurel Sagen and Shasta Escalante's Heart 2 Biz podcast earlier this month.
Heart 2 Biz is a weekly podcast focused on local Sacramento professionals and entrepreneurs who "pour their hearts into their businesses." Focused on finding out not only how people are building and running their businesses, but how they are doing so with integrity and heart.
Click below to watch the podcast, and to hear Joseph's story of how the permanent Pennsylvania-to-California cross-country adventure he took in 1999 helped to shape his heart and him as a person; and, how his evolution from employee to business owner and entrepreneur has molded his character and overall outlook on life. It's a great (and crazy!) story with plenty of interesting twists and turns, confirming what virtually every Towerpoint Wealth client already knows to be true – that the energy Joseph pours into his client partnerships and into Towerpoint Wealth has a foundation based on both integrity and on heart!
What's Happening at TPW?
The ladies of Towerpoint Wealth (our Client Service Specialist, Michelle Venezia, and our Director of Operations, Lori Heppner) enjoyed a nice lunch together earlier this week at Il Fornaio in downtown Sacramento, right here on Capitol Mall!
In Denver this past Sunday with two friends, our President, Joseph Eschleman, enjoyed watching his favorite football team, thePhiladelphia Eagles, dismantle the hometown Broncos, 30-13!
A happy moment for our Director of Tax and Financial Planning, Steve Pitchford, our Director of Operations, Lori Heppner, and our Director of Research and Analytics, Nathan Billigmeier.
Charts of the Week
Rivian (Nasdaq: RIVN), the newly-public electric vehicle automaker (backed by Amazon) hit a market capitalization of $100 billion earlier this week – and they haven't (yet) delivered a single vehicle! This is the largest U.S. IPO since 2014, when Alibaba went public, and makes the company bigger than both GM and Ford.
In the eyes of many investors and market pundits, this further cements the idea that traditional automobiles and automobile manufacturers are going the way of the dodo:
Quote of the Week
Excellent philosophy from IBM's long-time chairman and CEO,Thomas J. Watson…
Cartoon of the Week
In the spirit of what we discussed above about investor (over) confidence, the below cartoon thoughtfully illustrates one of Warren Buffett's famous quotes:
"You need to divorce your mind from the crowd."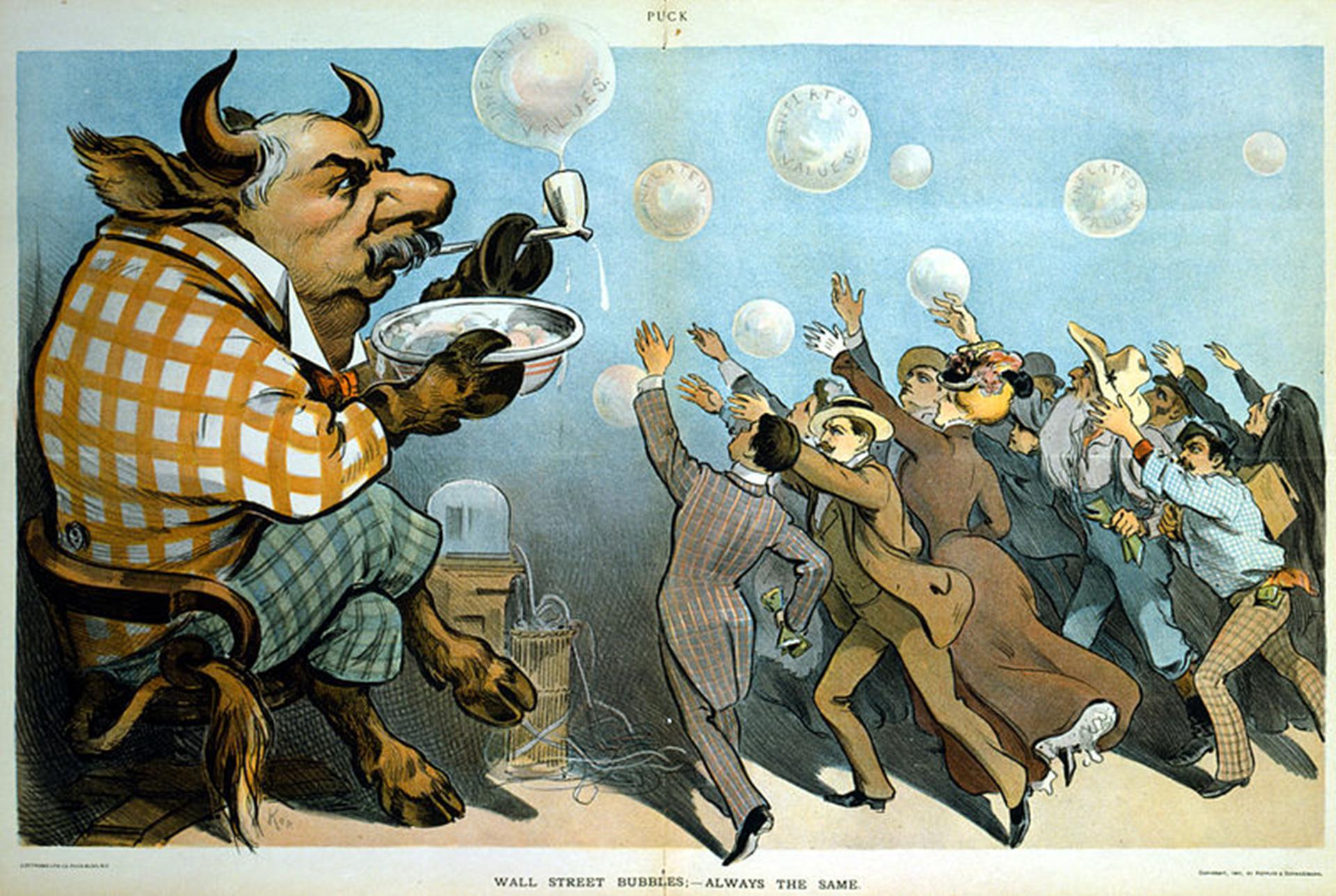 Trending Today
As the 24/7 news cycle churns, twists, and turns, a number of trending and notable events have occurred over the past few weeks:
As always, we sincerely value our relationships and partnerships with each of you, as well as your trust and confidence in us here at Towerpoint Wealth. We encourage you to reach out to us at any time (916-405-9140, info@towerpointwealth.com) with any questions, concerns, or needs you may have. The world continues to be an extremely unsettled and complicated place, and we are here to help you properly plan for and make sense of it.
We love social media, and are always actively growing our social media community!
Follow us on any of these platforms you use, and then message us with your favorite charity, and we will happily donate $10 to it!
Click HERE to follow TPW on LinkedIn
Click HERE to follow TPW on Facebook
Click HERE to follow TPW on Instagram
Click HERE to follow TPW on Twitter